May Your Days Be Merry and Meaningful




While the staff of ArmeniaNow enjoys Armenia's long holiday, we wish all our readers a very happy New Year and (Armenian) Christmas. Please come back January 10 for more information from our home to yours that we hope you'll find useful.

Till then, enjoy this gallery of holiday greetings prepared by staff cartoonist Agnes Avagyan.

The staff of ArmeniaNow wishes you warm and wonderful holidays on whatever days you choose to celebrate.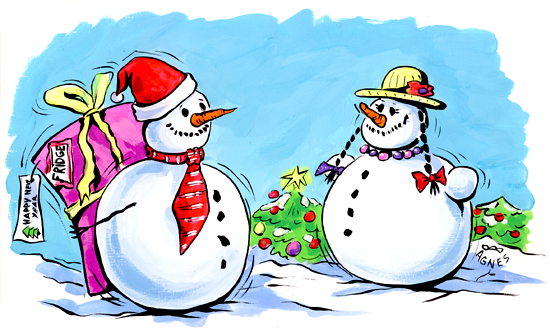 Conscience on Trial: Jehovah's Witnesses continue to face imprisonment for religious beliefs

Full story

---

Flight of Fright: Armenian woman says Azeris detained, threatened her at airport

Full story

---

Spawning Extinction?: Once abundant fish source now decreased in Lake Sevan

Full story


Write us at: info@armenianow.com